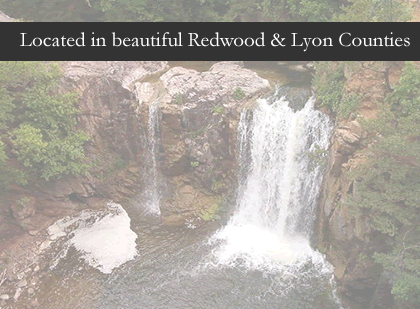 MISSION
Service Enterprises, Inc., through effective partnerships, provides quality vocational training, job opportunities, habilitative and other services to people with disabilities to promote their independence and active participation in their communities.
HISTORY & ACCREDITATION
Service Enterprises, Inc. (SEI) has provided services in the Redwood Falls area since 1969 and in the Marshall area since 1983. SEI is licensed by the Minnesota Department of Human Services and its employment services are accredited by CARF in community employment and employment planning services.
PEOPLE SERVED
Service Enterprises, Inc. works with more than 100 people with developmental disabilities, mental illnesses, or other barriers to employment. With training and guidance from SEI staff, the people in SEI's programs are able to achieve their personal goals.
SERVICE AREA
Service Enterprises, Inc. serves people living primarily in Redwood and Lyon counties, as well as in Lincoln, Pipestone, Murray, and the southern portion of Renville counties, Minnesota. SEI's business office is located in Redwood Falls. SEI also has an office in Marshall.

FINANCIAL SUPPORT
Service Enterprises, Inc. is a private, nonprofit organization. SEI receives donations from individuals and organizations, and receives funding from the State of Minnesota; Redwood, Lyon, Lincoln, Renville counties.

REFERRALS
SEI Programs are accepted from the Vocational Rehabilitation Services Branch, State Services for the Blind, Private Industry Council, area County Human Services, schools and other cooperating agencies.